Autism Art-In Meetup - May 19, 2019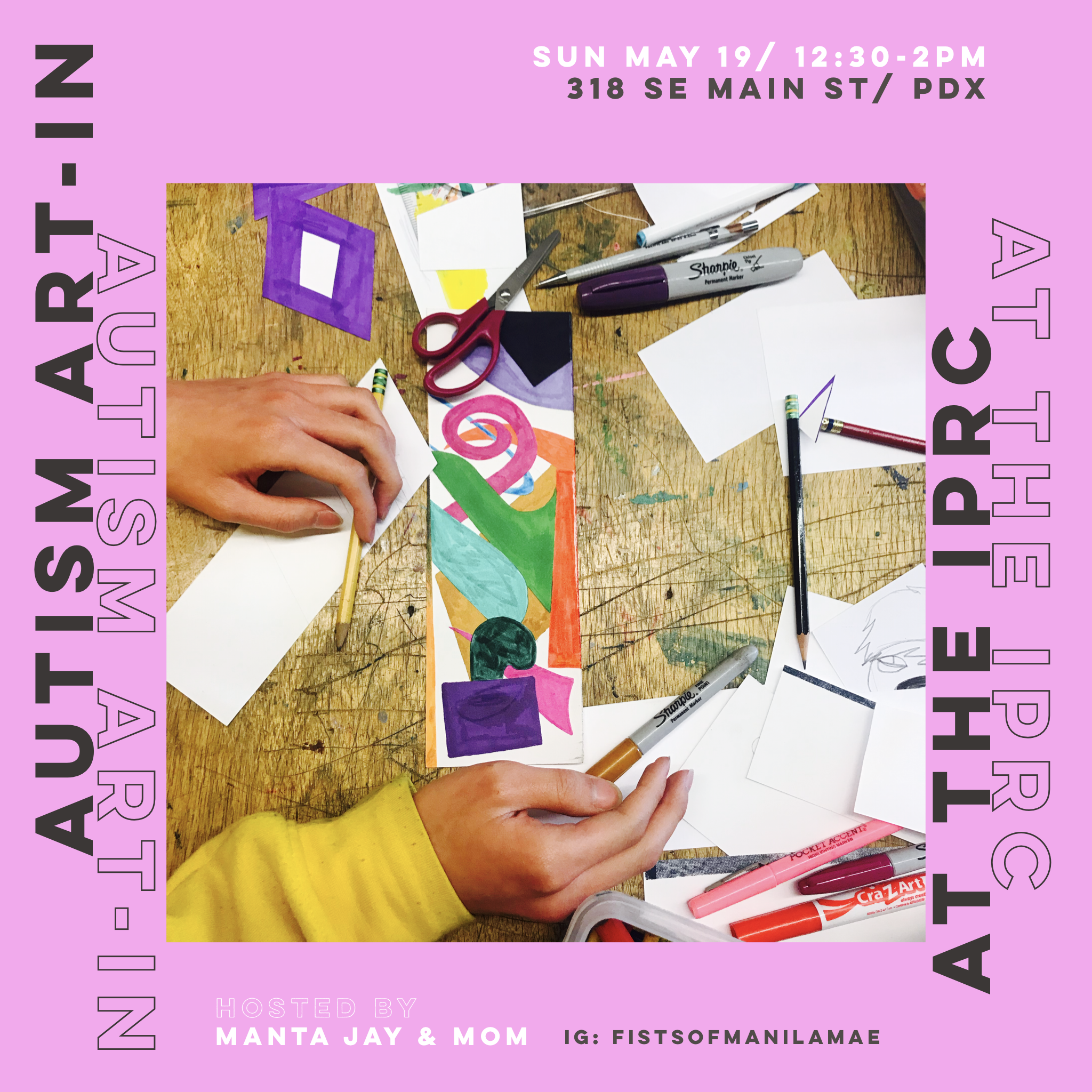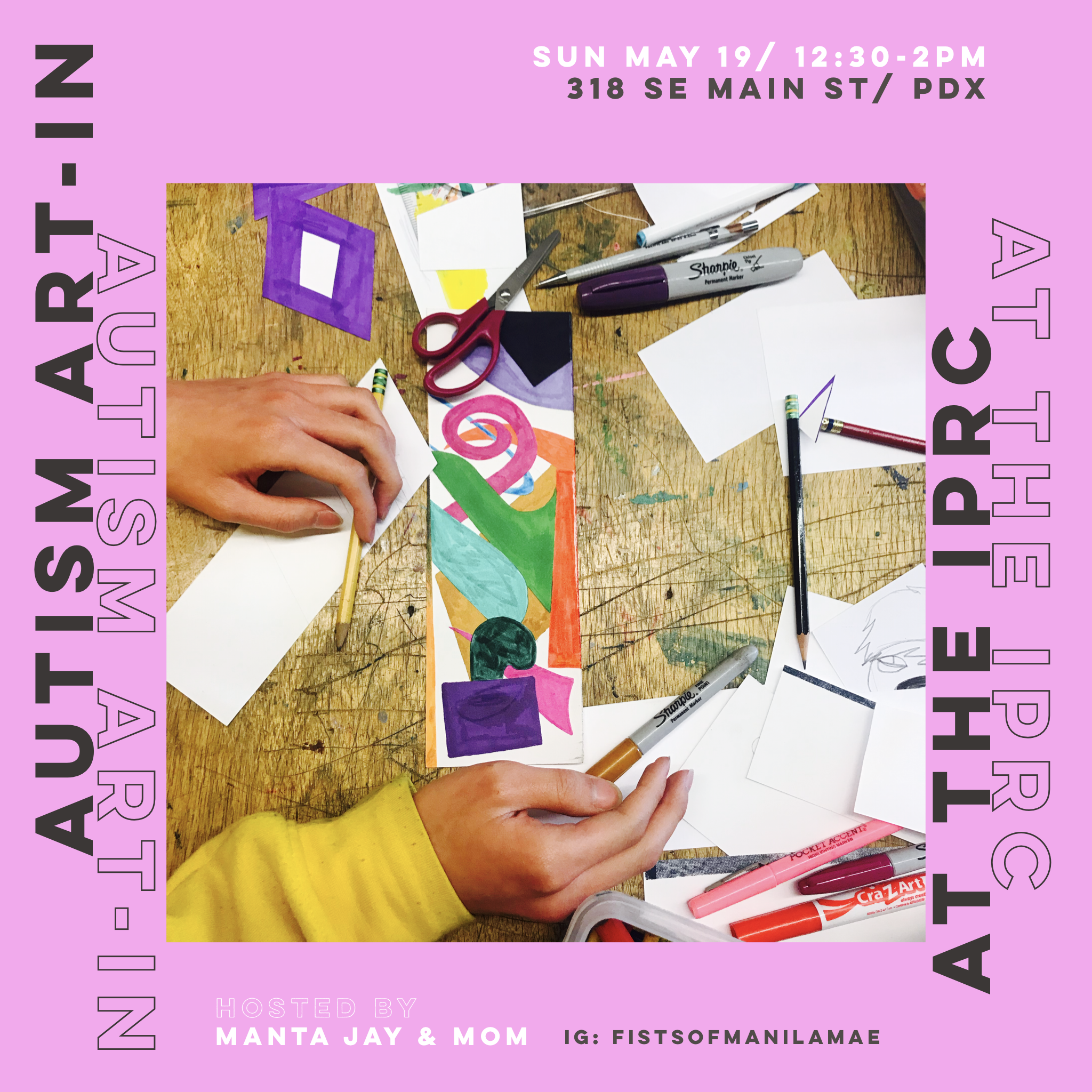 Autism Art-In Meetup - May 19, 2019
Event page: https://pamelaksantos.com/events/autism-art-in-201905
Autistic youth, aged 10-17, and their parents are invited to the IPRC Studios for free art-making and crafts on the third Sunday of the month from 12:30-2pm at the IPRC.

Hosted by IPRC member Pamela Santos (IG: fistsofmanilamae) and son Manta Jay (IG: drawnbymantajay). No art experience necessary!

Basic art supplies and paper supplied.
Under quantity, select number of people attending (youth + caregiver).